A starry silent night, snowflakes dusting the tree boughs outside, who doesn't love a cozy fire on a cold night. We curl up around the glow and warmth of burning wood and all is calm, all is bright. Life is indeed beautiful.
Whether you're new to the Island or a long-time resident, it's easy to fall in love with the arresting beauty that is Bowen. It's a sparkling island with dark nights, a peaceful calm, and nature everywhere. And, one of the many benefits of living here is that most homes have a fireplace and/or a wood stove.
Whether you live on Bowen Island or elsewhere, if you have a stove or fireplace there are some things you need to know about maintaining them, and getting the most in terms of fire safety, energy efficiency, and design. 
WETT Certification on Bowen Island – what's that?
If you're a homeowner with a stove or fireplace you need to be familiar with WETT Certification. Before you can get home insurance, most insurance companies, such as Westland on Bowen, require at least a Level 1 'Wood Energy Technical Transfer" or 
WETT Inspection
. 
A Level-1 Inspection is considered "Readily Accessible" and doesn't require the use of special tools for opening the removal of any panel, door, or other covering nor the use of ladders. Typically, the only tools needed to perform the inspection are a tape measure, light, mirror, camera, magnifying glass, and binoculars.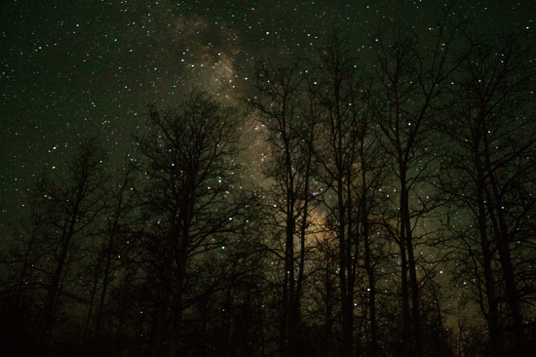 A typical Level 1 inspection would look at a number of different factors, such as how far away your stove is to combustibles and does your fireplace have a large enough ember pad in front to contain any errant sparks. 
As 
Richard Chase,
 a Level 1 WETT Inspector on Bowen Island (604.813.5281), explains pyrolysis or "decomposition brought about by high temperatures" is a serious concern. "The biggest thing with heat and wood energy of course is that you have a fire in your house. '


So how do you contain that fire so that it's safe?" 
If too close to the heat, combustible materials, such as drywall, can be "dried out to such a point that one little spark could flash it up. And you might never expect it... that's why everything has to have certain distances."
Another key safety consideration is creosote.
Creosote is a highly combustible, black or brown, residue that can build up inside your chimney. Smoke water vapor, gases,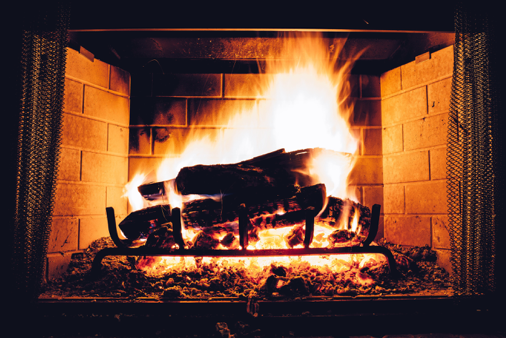 and unburned wood particles are the by-products of wood-burning fires and combustion. As these substances leave your fireplace or wood stove, they flow up into the relatively cooler chimney and condensation occurs. Creosote is the resulting residue and it can stick to the inner walls of your chimney. 
Always remember to use seasoned firewood.
Julian Tristan from 
Tristan Chimney
 recommends that for maximum safety and heat efficiency, you always want to burn 'seasoned' wood, which lessens the chance of creosote build-up. Seasoned wood means that either it's been treated or has actually been drying for at least a year or more. After a year, moisture within the wood has likely dissipated. Depending upon where you get your wood, it might be kiln dried. Regardless, you want to have firewood with a low moisture content.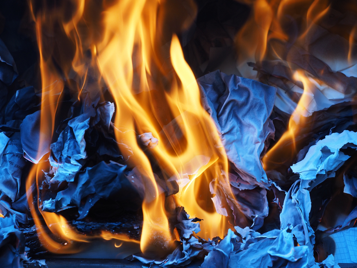 Don't burn cedar?!? But I love cedar! 
It smells so amazing!
Even though cedar can smell amazing, Tristan points out, "it is typically quite soft and has a high moisture content. Cedar is not recommended. Quality hardwoods such as maple and alder will give you more heat and the lower moisture content is less of a safety hazard."
"You also want to make sure you're getting your wood from a good source –definitely not just picking up any wood from the outside and burning it. If you get wood out of your backyard and it's been sitting there in the rain it's probably water logged and that type of stuff can affect your fireplace."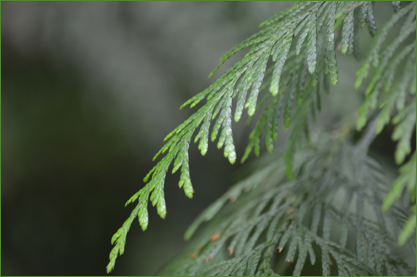 Tristan explains that the higher the moisture content in firewood the more steam is produced. Along with reducing your heating efficiency, the steam can lead to dampness within your chimney. The dampness attracts more creosote. As the material builds up and you keep using your fireplace, the creosote can melt and become a glaze. That glazing is highly combustible, which can then produce a chimney fire.
As Tristan further explains the steam can damage the metal in your chimney through warping and rusting. Holes in your chimney can be a "big, big, problem." The steam from high moisture content firewood can also breakdown your firebricks.
How to recognize a potential problem or fire hazard with your fireplace
We asked Tristan how residents can recognize a potential problem or fire hazard with their fireplace. "If they see a lot of rusting on the exterior or if they look inside their fireplace and they see a lot of damaged or cracked bricks that's a good indicator. Maybe they should be checked or they could replace the bricks, by going to their hardware store and ordering them, or getting them through their stove's manufacturer. And they can always order them through suppliers such as 
Vaglio Fireplace Centre
 on East Hastings or 
Fireplace by Maxell
 in North Vancouver."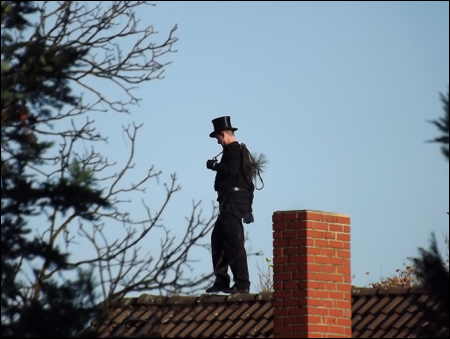 Chase notes that there shouldn't be a lot of black on the glass of your appliance nor should you be having a lot of black soot coming out of the chimney, because that is basically just creosote. If that's the case then "you need to clean [your chimney] or your fires are burning too cold. [Ideally] if you're burning your wood stove correctly you shouldn't see a lot of smoke at all because it's all being combusted."


Are there other considerations that homeowners need to know about? 
Chase reminds users to be cautious when using pressed logs. "One pressed log is equivalent to five pieces of normal wood the same size. Too many pressed logs can cause the fireplace or stove to overheat."

"Chim Chim Cher-ee," indeed.

Is there anything else that homeowners can do? 
Both Chase and Tristan highly recommend having your chimneys cleaned to get rid of creosote and excess debris at least once a year, depending upon the amount of use. If you are hiring a chimney sweeper he or she needs to be willing to go up on the roof or at least have a good visual look.
And if you're really lucky you'll find a chimney sweeper that sings as well as Dick Van Dyke. "Chim Chim Cher-ee," indeed.
Energy efficiency - getting the most for your money.
Many residents on Bowen rely upon their fireplace and stoves for heat during the winter months. Both Chase and Tristan have recommendations as to how get the most out of your heating dollars and to reduce your BC Hydro bills.
Along with only burning seasoned wood, Chase says there are simple things that you can do to maximize efficiency. An open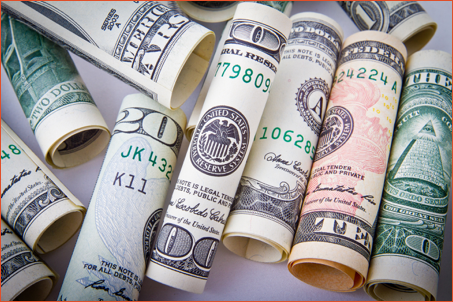 fireplace will typically be less efficient than a wood stove or a wood burning insert. "Whether your primary air vents are on the front of your stove, underneath, or from the sides, always keep them clear of firewood and other blockages so that the air can circulate." Chase recommends "keeping your hot wood and coals to the front and your new, cold, wood to the back so that's a primary air vent can blow across the hot coals and into your cold wood."
What can I do if I have an older model stove or fireplace?
If you have an older, less efficient or open fireplace, Tristan doesn't believe there's much that can be done to increase efficiency other than add an insert of gas or wood. An insert is a metal box that goes inside the firebox of an open traditional fireplace. It has a metal pipe that goes all the way to the top inside the chimney. The pipe is separate and not in contact with the preexisting structure.
Tristan says the first consideration is the dimension –making sure the insert fits within the fireplace properly. "You don't get one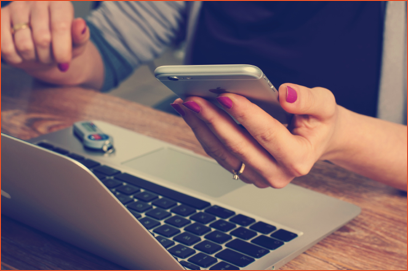 too oversized or it's impossible to install. You want to get one of properly sized for the firebox and then basically it just comes down to design and usage." Inserts can have fans installed at the bottom that blow the heat from around the box so then you get more heat out of it. 
His favorite brand of insert is 
Regency
 "just because of how the installation is thought out. It's flawless and easy to install." Added bonus is that Regency is locally produced in Delta. Another of Tristan recommendations is the Belgium producer, 
Stüv.
What if I want a new fireplace or wood stove?
If you're looking to buy a new fireplace or wood stove, both Tristan and Chase suggest shopping local: "
Regency
 is in Delta. 
Pacific Energy
 is in Duncan on Vancouver Island. Quality products and they're both accessible in terms of parts so if you need anything they're easier to get."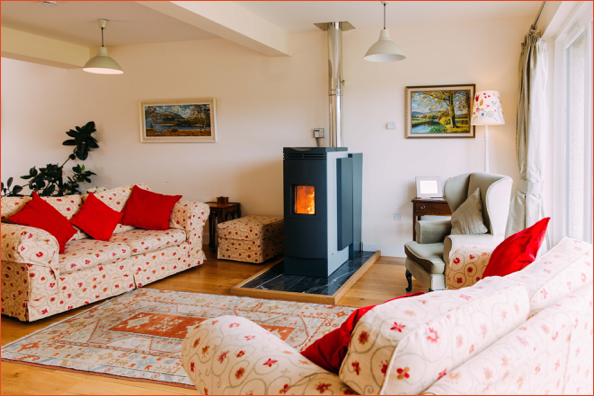 Reliability is a definite consideration and for that reason he doesn't recommend shopping at places such as Costco as the products are typically not going to last as long.
If you're looking for something more high-end Chase would suggest 
Jotul
 and Tristan looks to 
Stüv.
 "They're more on the ultramodern side. It's kind of like buying a Lexus or a high-end Mercedes style of stoves."
New fireplace or wood stove – what do I need to consider?
Other than price point, what are some considerations when looking for a new fireplace or wood stove? "You want to get one that's properly sized for the room you want to heat up. You don't want to get a big one just because you think the big one is going to heat up the place. They can definitely get too hot."
Most manufacturers will describe their products in terms of 'BTUs', or British Thermal Unit, a traditional unit of heat. Manufacturers "do a lot of testing so they'll let you know for your square footage size which one's going to be the most efficient for that room size."
Catalytic wood stoves are ideal for those wanting to supplant their heating needs with their wood stove. Catalytic stoves give you a cleaner and longer burn. More information on how they work can be found here.
Other considerations would be style (modern or traditional), durability, and weight. Manufacturers are using different alloys, which affect durability, heat transfer, and weight. Older stoves often 'weigh a ton.'
When choosing a stove one needs to think about the amount of weight you want to put on your floor and that there's proper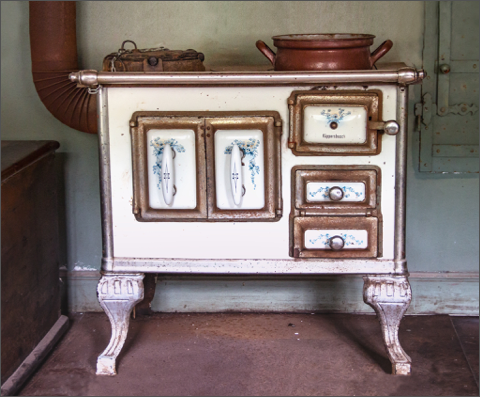 support underneath the hearth. Also, if you were to move do you want to take the wood stove with you?
You want to match your stove choice, whether it be more traditional or modern, with your overall interior design. "Maybe you have an older looking home then you don't necessarily want something modern in there with more of a boxy style and clean lines." Or vice versa.
For more information on chimney and fireplace safety visit 
The Chimney Safety Institute of America
 or a Home Advisor. 
We want to extend our thanks to Julian Tristan and Richard Chase for their valuable contributions to this blog. Julian is owner of 
Tristan Chimneys,
 which offers chimney inspections, cleaning, inner liner repair, and chimney restoration. 
Richard
 is a WETT Technician, System Advisor, and SITE Basic Inspector (604.813.5281).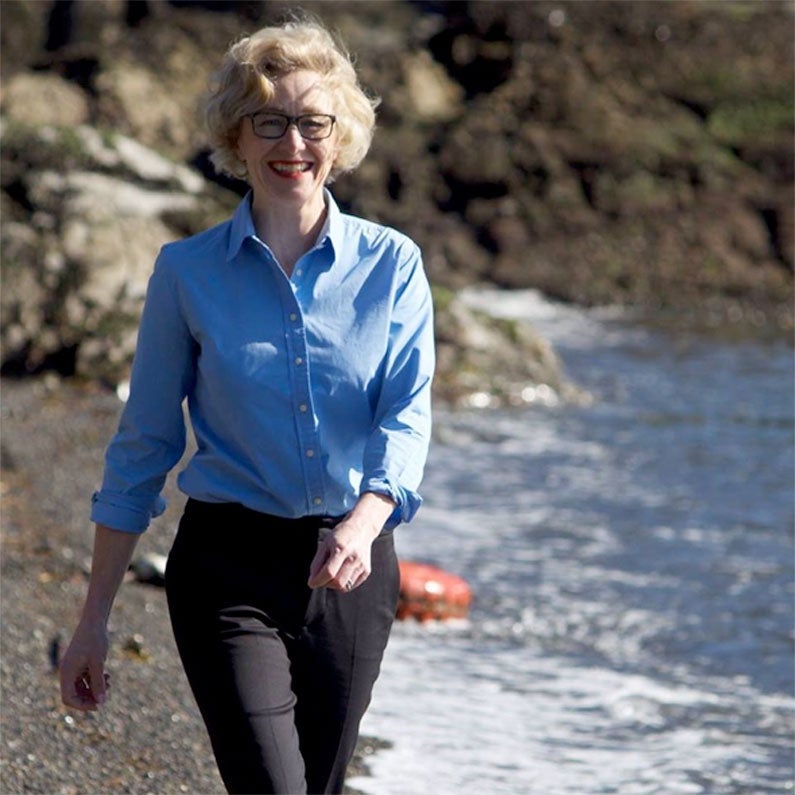 This blog is for informational purposes only and is not intended to replace the reader's due diligence around energy efficiencies and fireplace, wood stove, and chimney safety.
Interested in moving to Bowen Island or knowing more about this amazing place we call home then call or text me, Vaune Kolber, at 604.506.7534. I can also be reached through email at info@betteronbowen.com. 

You're going to LOVE your new home! I love every minute of helping people buy/sell their homes on Bowen and in the Vancouver region.

I can also help you with referrals outside the Lower Mainland. Give me a call or text at 604.506.7534 to find out more.