If you're a Bowen resident you know what a welcoming, safe, community, Bowen is. When asked in a recent survey to describe their "most memorable experience on Bowen," residents used the word "community" more than any other. Bowen seems to be a sparkling, safe, "paradise" and residents love their home, their Island.
If you're an old or new resident or even someone thinking about moving to Bowen, you will be reassured to know that statistically Bowen Island is safer than most communities in the Lower Mainland.
Bowen Island Safety Statistics
In BC, the 'crime rate' is described as "the number of Criminal Code offences (excluding traffic) reported for every 1,000 persons." According to BC Ministry of Public Safety, the crime rate in 2016 for Bowen Island was 23.7 –compared to 82.5 for Vancouver, 80.0 for North Vancouver, 53.6 for West Vancouver, 56.8 for Burnaby, 55.6 for Richmond, 77.3 for White Rock, and 85.2 for Surrey.
Between 2007 and 2016, 
Bowen's average 'offences per 1,000 persons' was 29.2. 
Vancouver's average was 82.1.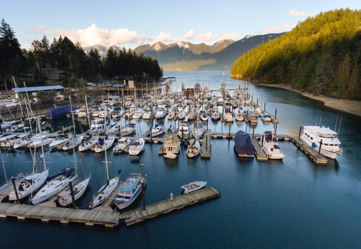 In 2016, Vancouver had a total of 7,624 violent crimes compared to 22 for Bowen Island.
But is the reality of Bowen as this safe –near mythic– Paradise Found more fiction than fact? 
We talked to Corporal Paulo Arreaga of Bowen's RCMP to find out.
Despite the very low criminal activity on Bowen Island, Paulo points out that we're "not untouchable to crime."
"We do have assaults. We have mischief. We have property crime, which includes break and enters or theft from vehicles. So, we can't be complacent as a community. And the reason we got there, I believe, is because the community takes pride and comfort in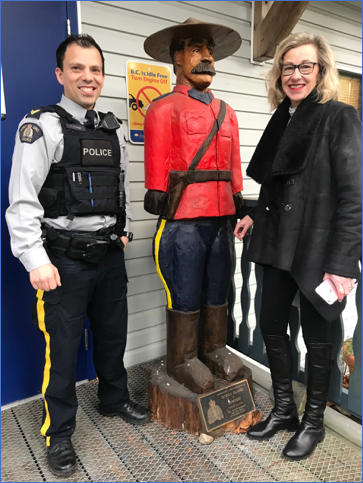 being safe. 
So, everybody here is on the same page; but if we're complacent people might take advantage of that. And we do get the odd theft from a vehicle. It might go unreported, as well. We don't have all the statistics. And we have had seasonal break-ins. We are generally safer, but that doesn't mean we're untouchable."
As far as what Bowen residents can do just to make their homes and their lives safer, Paulo provides some insights:
1) Upgrade Your Safety
"Anybody here [on Bowen Island], whether you're new or have been living here for a long time it's always good to upgrade your safety. So, one of the things that we focus on is keeping your house secure. Like when you're not going to be there, I always say just secure your home. Walk around your house. Get to know the weak spots.
"And we have had break ins. And people you know say, 'Oh yes, I haven't fixed that door for a long time, or I just forgot about that window.'
"But walk around your house once a year maybe or more. Get to know the weak spots –whether you left a ladder somewhere that's easily accessible. Or a cottage or a shed with expensive tools."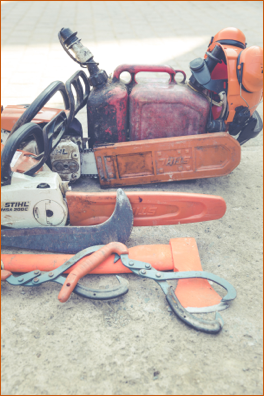 2) Take Inventory
"Take inventory. Take serial numbers. Because as much as we have low crime rate if and when it does happen to you [then] you don't want to be left stranded, saying, 'Well that that was a chainsaw I'm not going to get back, because I don't even know serial number. I can't even say when I lost it.'"
3) Be Consistent
"I say take a walk around your house. Lock your doors. Keep that consistency even when you're going to be parking in the Snug Cove. We do get thefts from vehicles. It's an opportunistic crime. So, secure your vehicle."
4) Have an Emergency Kit Ready
"Have an Emergency Kit ready to go in case an emergency. Whether it's we lose power when it's cold, or an earthquake, or fires, have an emergency kit in your home. And in your car. Because if you're going to be stuck in Vancouver, and for some reason something happens [then] have food, have a first-aid kit, have a radio, have flashlights. Depending on the weather, have water, have warm things in your car, and in your home, ready to go."
I know personally, I have fun gathering things for an emergency.
~Corporal Paulo Arreaga
"There are sites that you can get a good proper list on that. I know personally, I have fun gathering things for an emergency. But an Emergency Kit is a big one."
You may not be at home when there's an emergency. In addition to having one at home, create grab-and-go bags for your work and vehicles that contain the following:
Backpack or tote bag (to carry the kit items) 

Blanket or sleeping bag 

Bottled water 

Candles and matches or a lighter 

Clothing and shoes (one change, comfortable and all-season) 

First aid kit 

Flashlight and batteries 

Food that requires no cooking 

Glasses or contacts (case and solution) 

Identification, insurance papers and other important documents 

Medication NOTE: Before storing any medications, check with your family doctor or pharmacist. 
Money (including coins) 

Phone cards 

Playing cards and games 

Radio and batteries, or crank radio (to listen to news and public advisories) 

Toilet paper and personal hygiene supplies 

Whistle 

Special items for babies and toddlers 

Bottled milk 

Diapers 

Formula

Toys, crayons, and paper
A home kit will help you cope without service
s for 72 hours. Some suggested items are the following and replace any expired food regularly: 
Water - at least four litres per person, per day (half for drinking)

Food

Canned foods

Crackers and biscuits

Honey, peanut butter, syrup, and jam

Salt and pepper

Sugar

Coffee and tea

Food preparation equipment

Knives, forks, and spoons

Disposable cups and plates

Manual can opener and bottle opener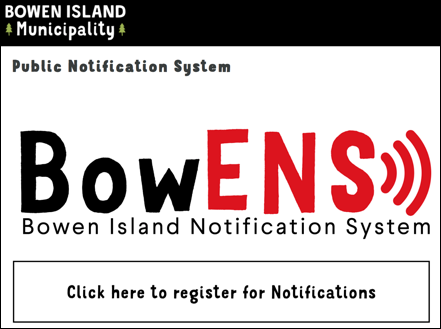 5) Join the Bowen Island Emergency Notification System
"Be part of the Bowen Island Emergency or Bowen Island Notification System. It's basically a notification system that you get in case there is something that you need to know within Bowen Island. It's part of the Municipality. They will register you there [link here]."
"This is a Big One: have your home address visible for Emergency Services...."
 ~RCMP Corporal Paulo Arreaga
6) Ensure Your Home Address is Visible
"This is a big one –have your home address visible for Emergency Services. I know, one of the first calls I got here was very, very, urgent.  And, I could not find the house.  I couldn't find the house, simply because the house numbers were not lit properly, and they were facing away from the street. So, it took me maybe 30 minutes; when in the city, it would have taken us maybe five tops to get to these people. So, have a well-lit visible address sign."
7) Be Well Lit When Walking at Night
"If you're walking be well lit. Not just a flashlight in front of you so you can see your path, but [so that] people behind you can see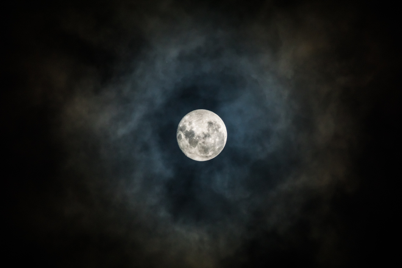 you –whether it's reflective clothing or tags, have that ready."
8) Wear a seatbelt
"You know, just because we're on Bowen doesn't mean that the laws don't apply to us here. You have to wear a seatbelt."
9) Try Not to Pass
"The reason I see people passing is a very, very, slow vehicle.... If you pass it's likely you're going to be going over the speed limit to pass and it might be considered unsafe."
10) Observe the Speed Limit
"Officially, the speed limit is whatever the posted sign says. So, you cannot go anywhere on Bowen Island faster than 40 kilometers an hour. So, we stick to that and the signs are there for reason. Studies I'm sure have been done and the safest thing to do is just to abide by what the sign says."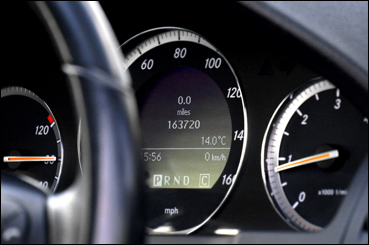 11) If You're Going to Drink Don't Drive
"There are options here on Bowen Island –whether it's a local taxi, whether it's a friend or a neighbour." Don't drink and drive."
12) Get to Know Your Neighbours
"Get to know your neighbours. They're going to be your biggest help if you ever need it. Whether you forgot something at home, so you say, 'Can you bring it to the ferry?'  Or they notice something different about your house or somebody coming to your house who shouldn't be there...get to know your neighbors as much as you can. Because at the end of the day they're going to be there to help you out or you might be there to help them out."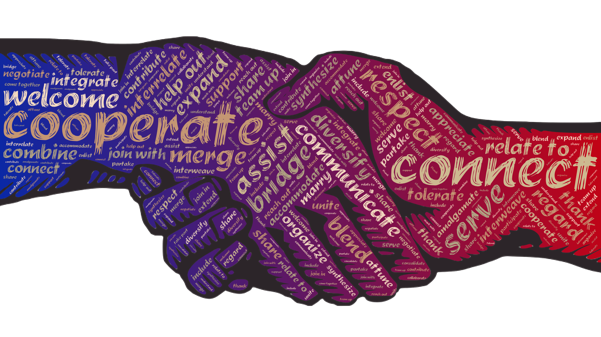 13) We All Play a Role
"It's not just us [the police] that keeps the community safe. Everybody here plays a role."
Additional Resources
If you're new to Bowen Island or if you want to know more about policing and safety on Bowen Island then read our blog post with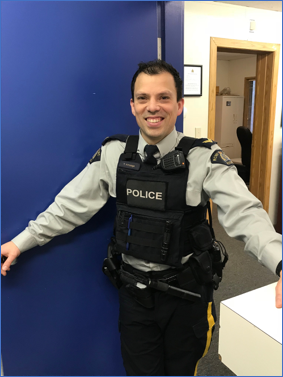 Paulo or watch our video interviews: 
New Residents on Bowen,
Be Safer on Bowen,
Who are the Bowen Police?
If you have any questions about policing or safety don't hesitate to contact Paulo or any of the other officers with your questions and/or concerns through he Bowen Island RCMP Detachment.
As part of the Sea-to-Sky regional policing corridor, the local RCMP also have resources at their disposal for serious crimes, whether its forensics, a police dog unit, or even helicopters for 'search and rescue' or emergencies.
"Do knock on our door if you have questions or you want to say 'Hi' [The Detachment is located at 1017 Miller Rd]. 
We'd like to think that we're very approachable. We drive around getting to know people. And yes, don't be shy."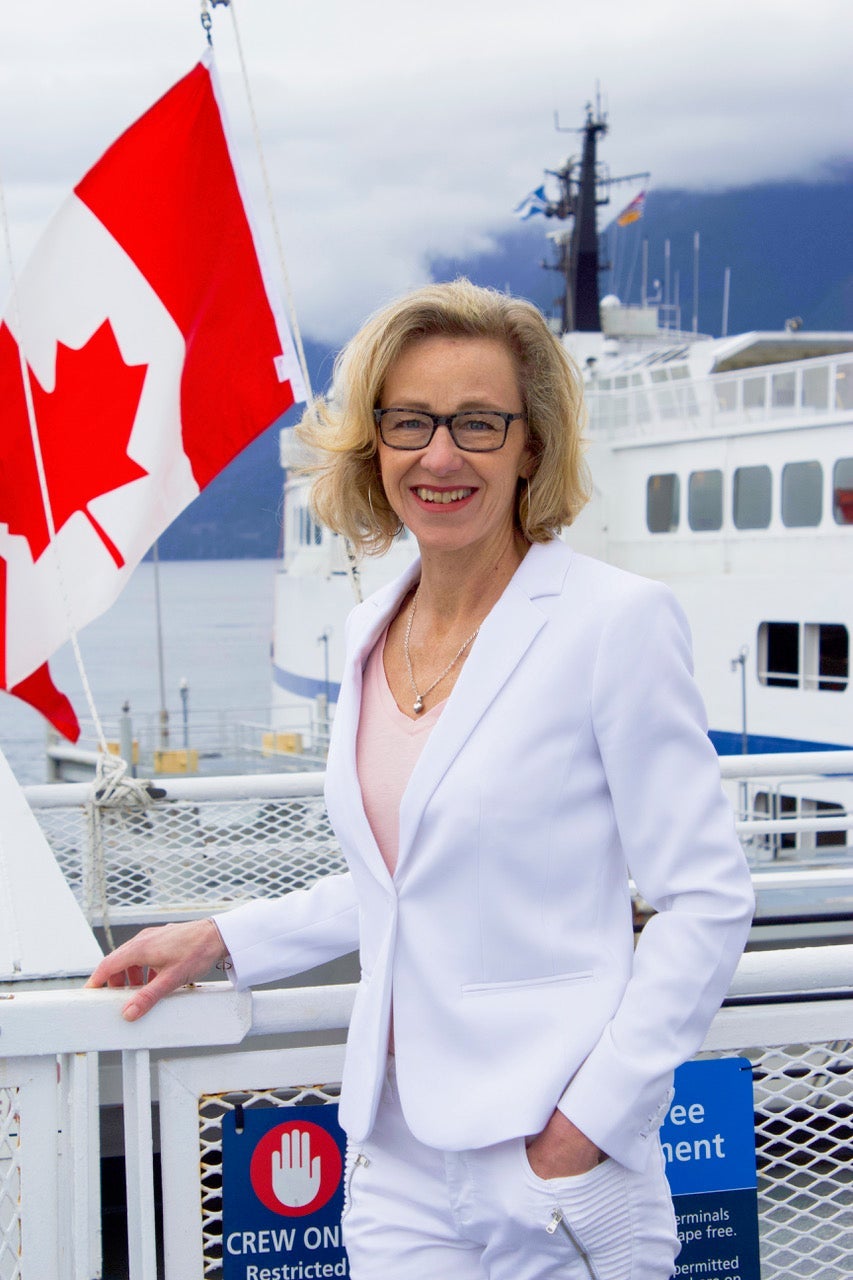 Bowen is a welcoming safe community to live and raise a family. So, don't be shy either about moving here. After a stay on Bowen you may not want to leave. 
For real estate enquiries, call or text me, Vaune Kolber, at 604.506.7534. Or visit my website 
Better on Bowen Real Estate. 
Current listings on Bowen are located 
here
. 

You're going to LOVE your new home! I love every minute of helping people buy/sell their homes on Bowen and in the Vancouver region.

I can also help you with referrals outside the Lower Mainland. Give me a call or text at 604.506.7534 to find out more.