We all want to feel safe. We all want to feel connected to others, whether that be family, our friends, community, or even just the place we live, our environment, nature –the birds and the trees. In essence, something bigger than ourselves. 
Yet living in a city, we can feel like we're constantly battling –the traffic, the noise, robberies, home invasions, abuse. Every day on the news is a new threat –whether across the globe or across the street.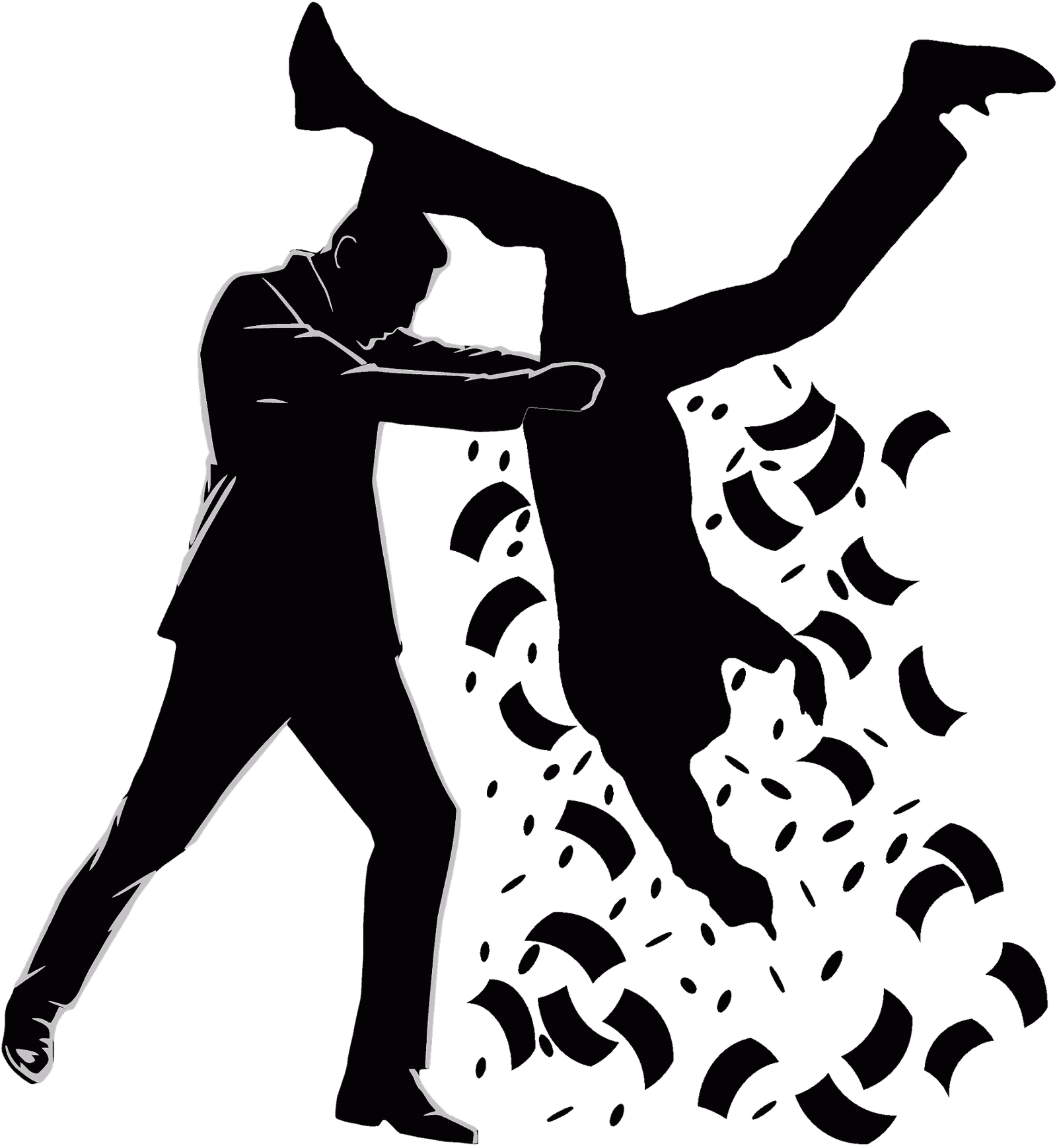 If only....
If only we could find some relief. A pause. Or better still, a permanent break from all the perils and fear.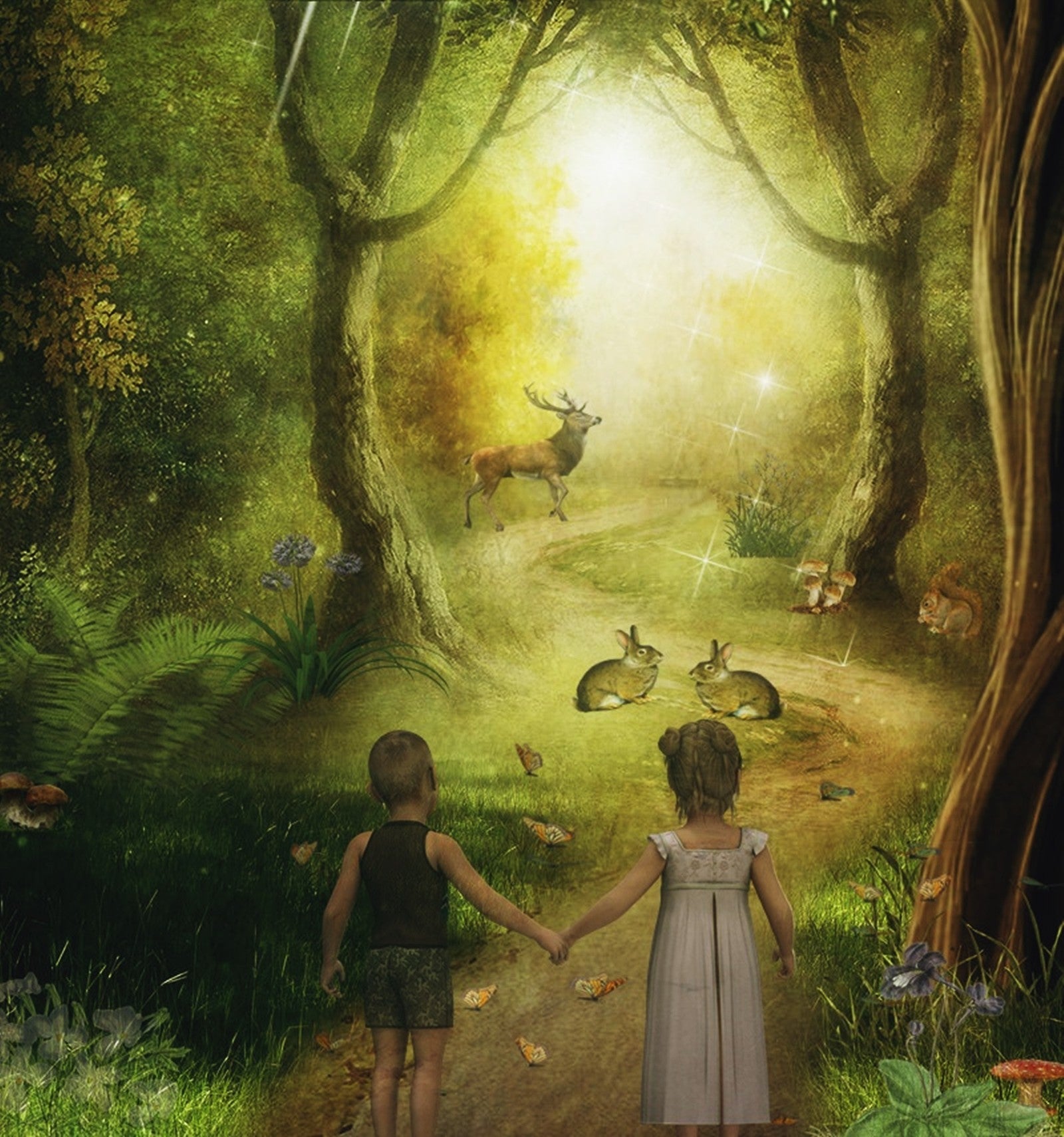 Is there somewhere where we can breathe deep and release a big 'Ahhhhhhhhh' and say, "Now this feels like home?" 
Is there a place where as a parent, for example, you know your children are safe? Where they can walk home safely –alone? Where your neighbours watch out for your kids –and for you. Where the children play and laugh together amongst the forests and the trees and the streams. 
Ah yes, 'Once upon a time'...It's easy to think such a place might only exist in a fairy tale. 
You would be wrong. 
Ah yes, 'Once upon a time'...
It's easy to think such a place might only exist
in a fairy tale.
You would be wrong.
Have you heard of Bowen Island?
Conveniently located a 20-minute ferry ride from Horseshoe Bay and 
"just off the coast of ordinary",
 Bowen Island is a Lower Mainland anomaly, a gem in the ocean, or a mythic paradise –depending upon to whom you talk. 
Chatting to residents of Bowen, you might think they were living a fairy tale. It doesn't necessarily take long in a conversation for 'Bowenians' to describe their Island as "peaceful", "home", "paradisiac", and even "magical". 
When asked in a recent survey to describe their "most memorable experience on Bowen," residents used the word "community" more than any other.
Bowen is—in many ways—a different world. For starters, there are no street lamps, no franchises, no box stores, no movie theatres, and not a single traffic light (the one at the ferry doesn't count). The official speed limit is 40 kilometers per hour.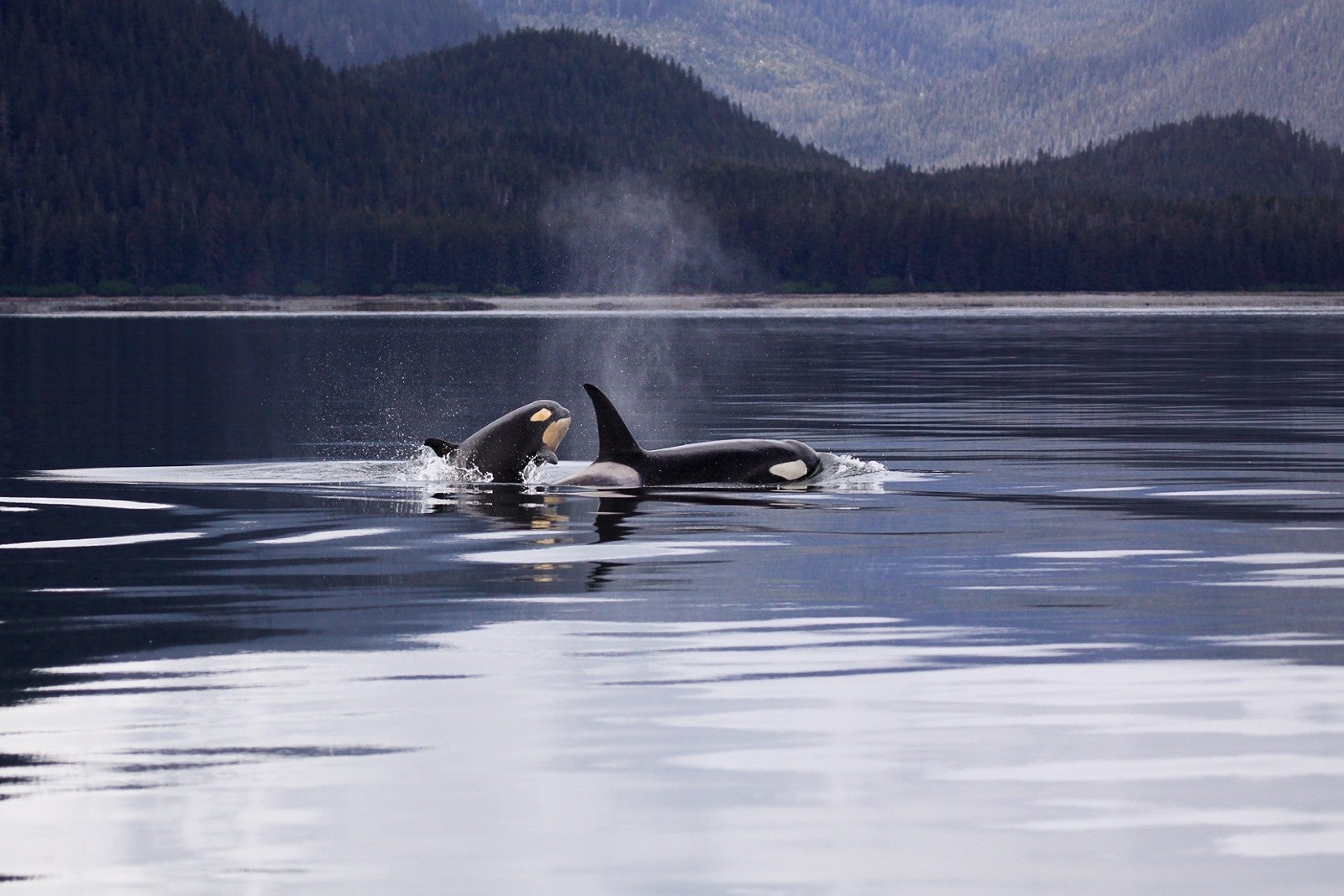 Whether you're new to the Island or a long-time resident, it's easy to fall in love with the arresting beauty that is Bowen. Trees and forests out your backdoor. Healing ocean waters. Seals. Starfish. Eagles overhead. The nights are dark and quiet. 'Home intruders' are most likely to be a herd of deer, grazing on the grass outside your door...or your plants. 
Bowen seems to be a sparkling, safe, "paradise" and residents love their home. 
But is the reality of the Island as this safe–near mythic–Paradise
 Found more fiction than fact? We talked to Corporal 

Paulo Arreaga of Bowen's RCMP to find out.
For someone thinking about buying real estate on Bowen or even a new resident, they will be reassured to know that statistically Bowen Island is safer than most communities in the Lower Mainland. In BC, the 'crime rate' is described as "the number of Criminal Code offences (excluding traffic) reported for every 1,000 persons." According to BC Ministry of Public Safety, the crime rate in 2016 for Bowen Island was 23.7 –compared to 82.5 for Vancouver, 80.0 for North Vancouver, 53.6 for West Vancouver, 56.8 for Burnaby, 55.6 for Richmond, 77.3 for White Rock, and 85.2 for Surrey.
Between 2007 and 2016, Bowen's average offences per 1,000 persons was 29.2. Vancouver's average was 82.1.
In 2016, Vancouver had a total of 7,624 violent crimes compared to 22 for Bowen Island.
Beyond the statistics, the Island has a welcoming, neighbourly, 'vibe', unlike anywhere else.  For Paulo, it's "what blew his mind, coming to Bowen Island." 
"Other communities have it, but I think it happens neighborhood by neighbourhood. Here I think we're one big neighbourhood. You can tell that when you come here. It's like everybody knows me and you know who everybody is."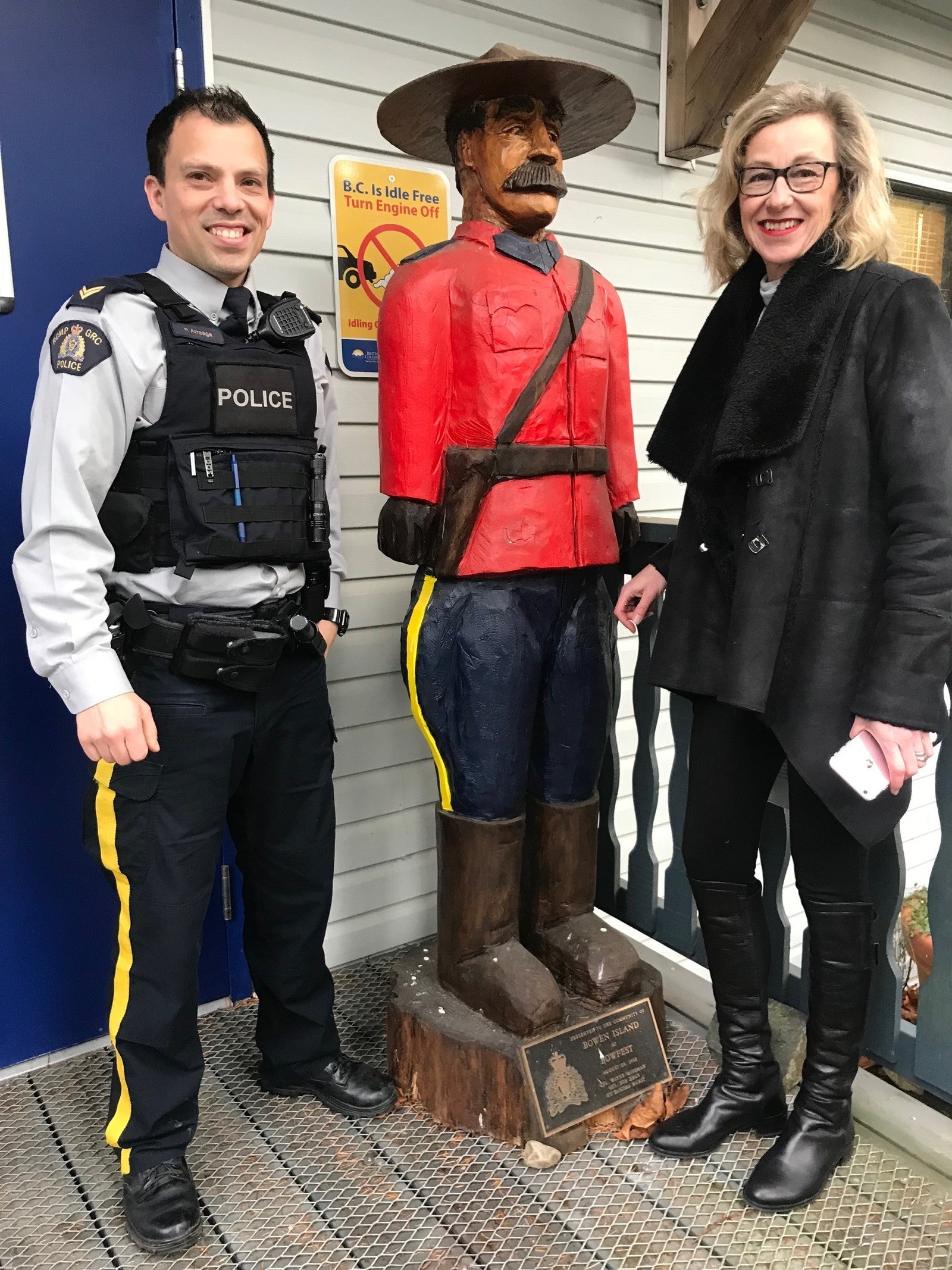 Paulo attributes the supportive community much in part to "everybody being on the same boat. Everybody feels each other situation. They say, 'Oh I missed the ferry or I'm snowed in. Or the power went out.'" 
"So, we all feel each other's pain. And, I've experienced many times where you know whether it's somebody walking out after the last ferry or midnight water taxi, or needing a ride home. They know, they've been there, so they'll pick them up." 
It's that "community relation, that neighbourly attitude," Paulo believes, "that is going to keep us unique, safe, and happy."
It's also what he's going to miss about Bowen Island.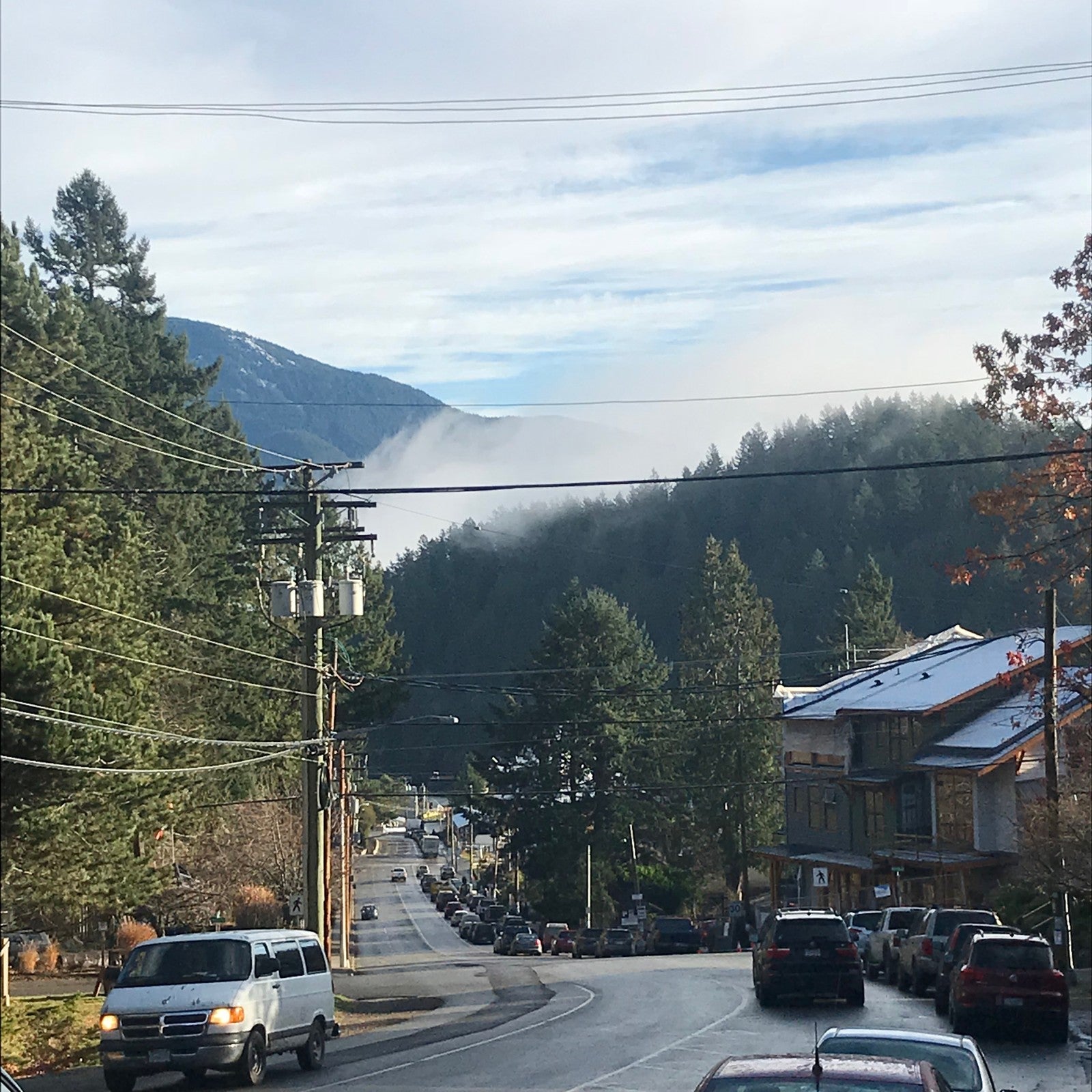 "I feel like everybody strives to be a better neighbour, to be a better resident overall, and just to make things work for everybody. You can sense that you're very welcomed here. And you're accepted very quickly. So that's what I love about working on Bowen as an RCMP. It just makes my life easier well." 
Along with Paulo who is the corporal and supervisor, there are two constables and one office clerk in the Bowen Detachment. Together, they cover shifts 24/7. All of the officers are on Bowen for three years or more. 
Unlike perhaps many municipalities and cities, the police on Bowen are a welcomed and integral part of the community. That integration is as much due to the nature of policing on the Island as it is the inherent warmth of the community. 
As Paulo notes, being on Bowen hasn't changed the way he does policing, but the Island has aligned with how he loves to police. "I've always been very 'Community Policing' orientated. At least that's the way I approached it. When I started policing I liked it, I enjoyed it. I enjoyed getting that positive vibe from the people whom I know I'm paid to protect and help. So, it [my policing] hasn't really changed... [being on Bowen] just allows me to focus more on community policing. So, it is a great, great, posting to be able to exercise that approach. 
"'Community Policing' is getting to know every aspect of every community as best as you can. Whether it's businesses, agencies, schools, and working with them."
~ Corporal Paulo Arreaga
As Paulo further explains, "'Community Policing' is getting to know every aspect of every community as best as you can. Whether it's businesses, agencies, schools, and working with them. So, for example going to the school and doing talks. And you are the police officer who deals with the school, but at the same time has to deal with the municipality and/or the fire firefighters."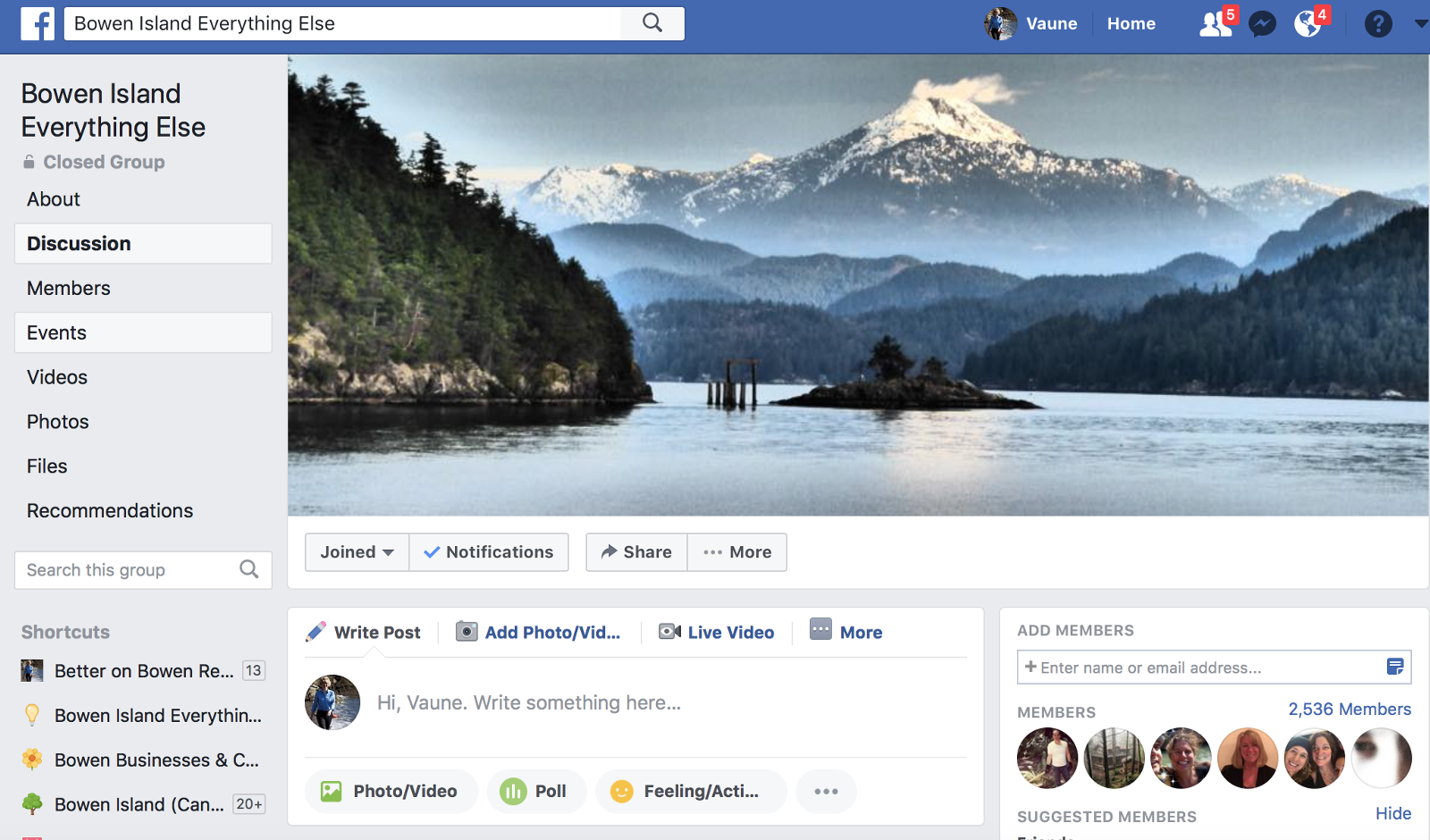 "And you work together to deal with a problem –whether it's speeding or problem-oriented policing, which means you focus on...let's say there's some break and enters in one area. Then you get together with Block  Watch and other enforcement agencies whether it's Bylaws, and you work together to deal with the community and help them out. 
So that approach and more foot patrols and again getting to know who the store owners are. And that way they don't... when they see you, they don't say, 'Oh there's a police officer,' they say, 'Oh there's Paulo or there's so-and-so.' And it's more comfortable and trusting." 
Along with an integrated police presence, Bowen is home to an engaged population that is incredibly protective of what's been created on the Island. Whether it's a lost dog or phone, a stalled car, or something unusual happening on a side road, people are watching out for each other. For Paulo, that social media and online connectivity is what further makes Bowen a great and safe place to live. 
The police encourage people to post to a variety of Bowen-centric 
online forum
and Facebook sites. "We encourage it because it does it does help. Everybody wants to play detective at some point, and it's not necessarily that. I mean it takes the community to make it safe; not necessarily just police."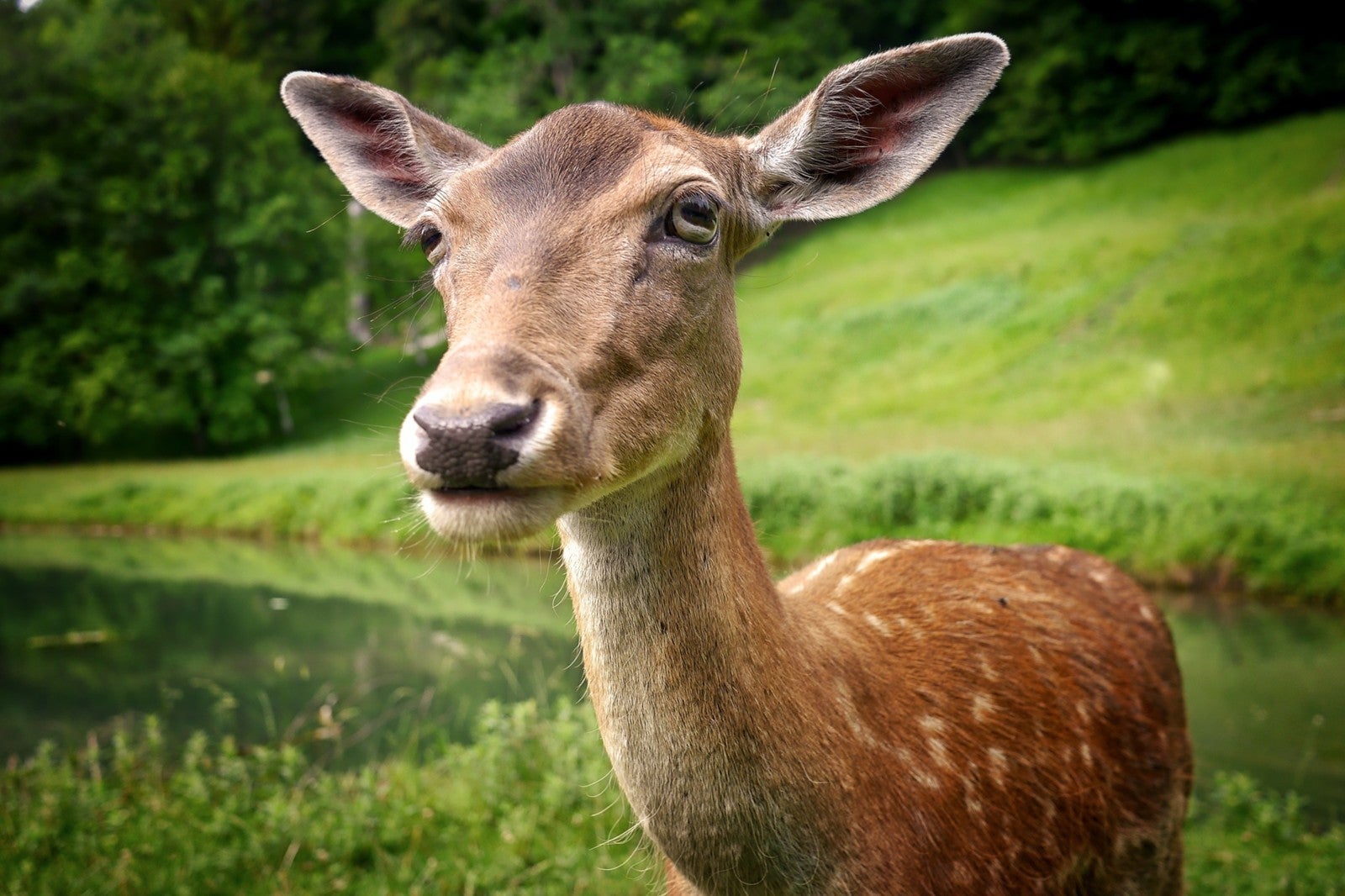 Are there any crimes that are uniquely 'Bowen'? "Compared to other cities maybe, but there's other islands that have similar type situations. But here we get a lot of traffic complaints. Because I guess everybody's rushing to the ferry –so that's uniquely Bowen Island. 
"Or 'ferry line budgers.' 
"You had the deer because there is hunting allowed to a certain extent here. So, not a lot, but we do get some [complaints]. And anything related to water as well... [where] we'll work closely with the Fisheries and Oceans Department, and Conservation as well. 
Despite the very low criminal activity on Bowen Island, Paulo points out that we're "not untouchable to crime."
"We do have assaults. We have mischief. We have property crime, which includes break and enters or theft from vehicles. So, we can't be complacent as a community. And the reason we got there, I believe, is because the community takes pride and comfort in being safe.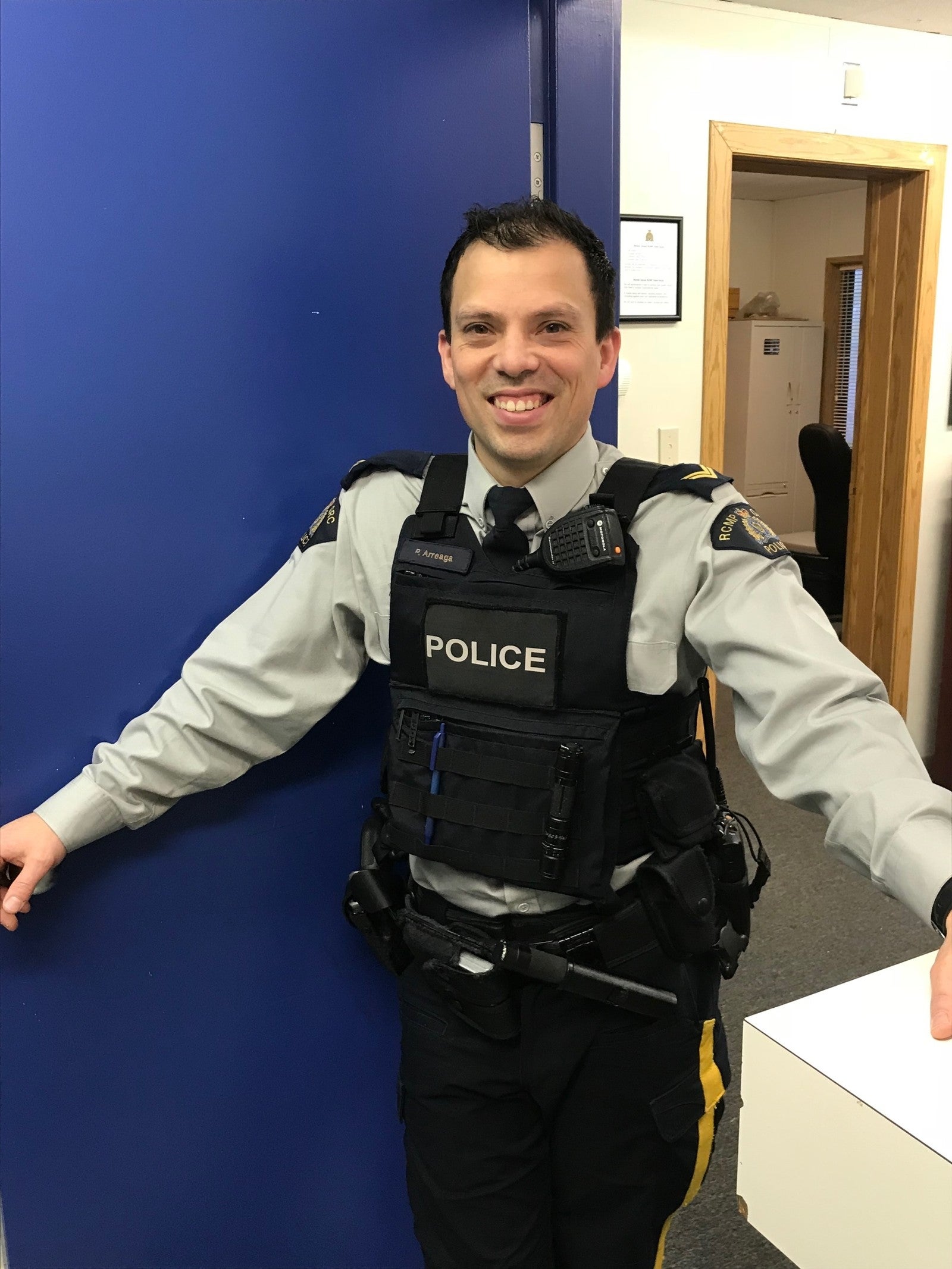 "So, everybody here is on the same page; but if we're complacent people might take advantage of that. And we do get the odd theft from a vehicle. It might go unreported, as well. We don't have all the statistics. And we have had seasonal break-ins. We are generally safer, but that doesn't mean we're untouchable." 
As far as what Bowen residents can do just to make their homes and their lives safer, Paulo provides some insights. His recommendations are located here in a separate blog post.  
If you want to know more about policing and safety on Bowen Island you can also watch our video interviews: 
What New Residents on Bowen Need to Know,
Be Safer on Bowen,
Who are the Bowen Police?
 We also have informative videos on Bowen Island's Caring Circle and how to be healthier and safer on Bowen. You can enjoy those videos 
here
 and 
here
. 
We asked Paulo if there something new residents should
know about policing on Bowen Island?

"Well, about policing I would say, don't be surprised if at one point you end up just waving at us as you're driving by. Don't hesitate to come to us for questions. Bowen is a very pro-policing community. Yes, approach us about anything, any questions, you have."
As part of the Sea-to-Sky regional policing corridor, the Bowen Island RCMP Detachment also has resources at their disposal for serious crimes, whether its forensics, a police dog unit, or even helicopters for 'search and rescue' or emergencies. 
"Do knock on our door if you have questions or you want to say 'Hi' [The Detachment is located at 1017 Miller Rd]. We'd like to think that we're very approachable. We drive around getting to know people. And yes, don't be shy."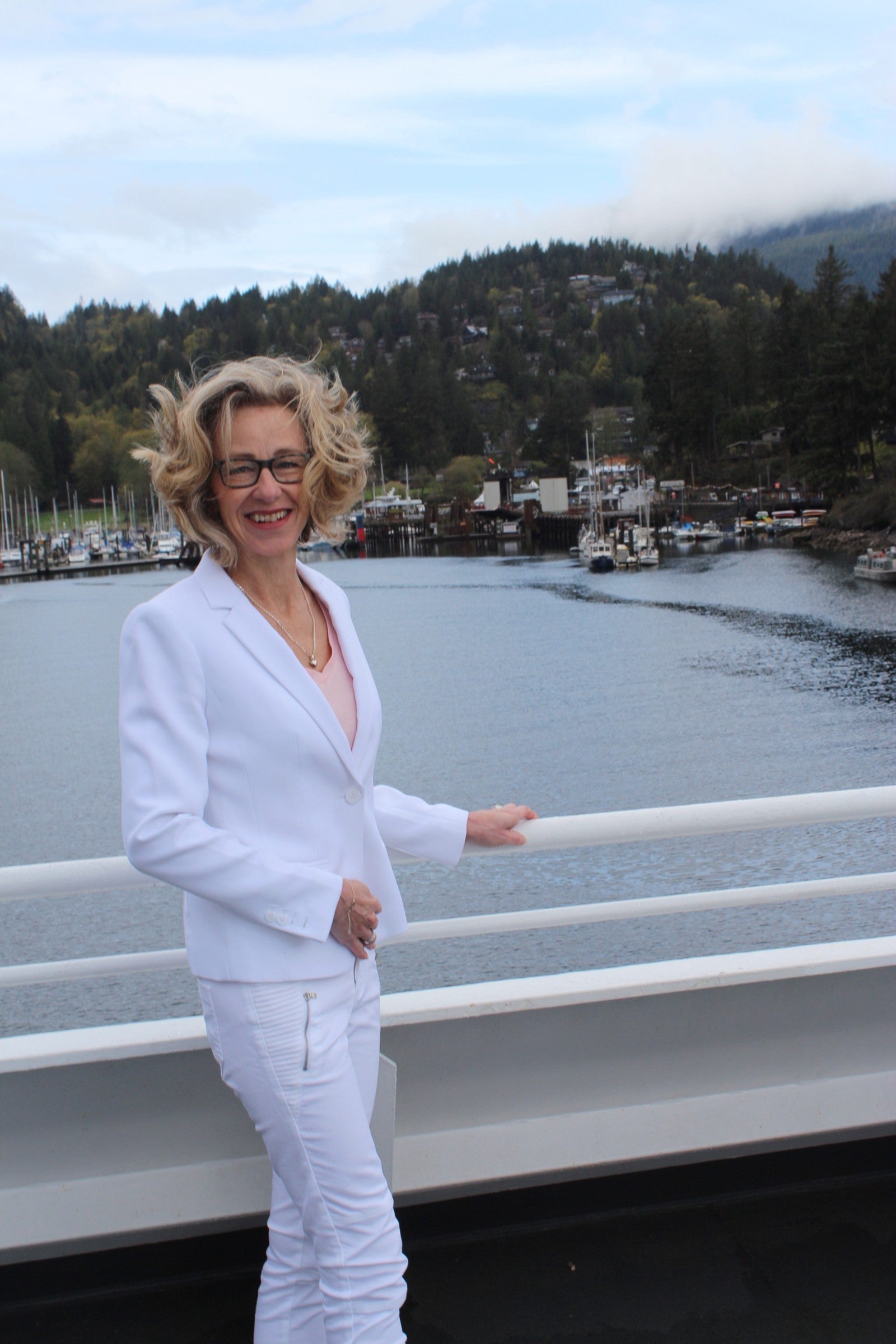 Bowen is a welcoming safe community to live and raise a family. So, don't be shy either about moving here. 
After a stay on Bowen you may not want to leave. For real estate enquiries, call or text me, Vaune Kolber, at 604.506.7534. 
You're going to LOVE your new home! I love every minute of helping people buy/sell their homes on Bowen and in the Vancouver region.
I can also help you with referrals outside the Lower Mainland. 
Give me a call or text at 604.506.7534 to find out more.